| | |
| --- | --- |
| 5 Things to Consider Before Buying Airsoft Gas | 2016-6-24 |
Choosing the right gas to use in airsoft skirmishes is incredibly important and can potentially mean the difference between winning and losing during intense firefights.
There are a plethora of different gas products on the market, each with different capabilities, applications and characteristics which make them better or worse for certain situations.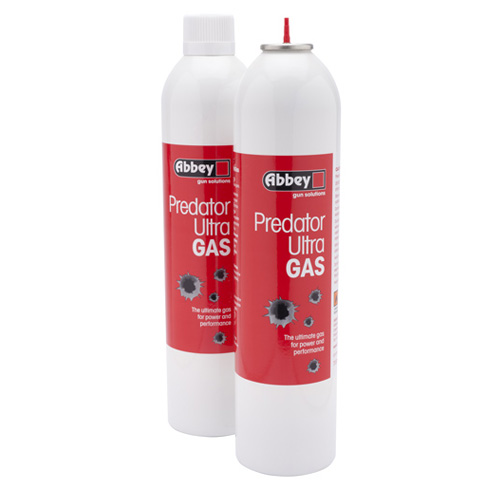 Browse Our Airsoft Products
Before you purchase your next canister of gas, consider the following 5 points to make a more informed and beneficial decision:
Your gun
The type of gun you will be using should be your first consideration prior to committing your hard earned money for propellant airsoft gas.
This is because certain weapons will benefit from specific types of gas and, conversely, some guns may be incompatible with others.
For instance, Brut Sniper Gas has been purpose-built for airsoft snipers and features both a dry formulation and unparalleled performance – allowing players to achieve long range, flat trajectories without the need to increase the hop-up pressure.
This is not only important but a necessity for snipers, as these players will be typically engaging with the enemy of a considerably longer distance than their frontline comrades.
Furthermore, frontline troops will require a gas which can facilitate a more spontaneous, reactive combat style compared with the planned, methodical approaches of their long range counterparts.
Climate
Another crucial element in your decision making process is the general climate you will be playing in for the immediate future.
The laws of physics dictate that gas particles will expand as temperatures increase and, when stored in an enclosed container such as an aerosol can or weapon magazine, the resultant pressure will also increase.
This fundamental rule has profound effects on airsoft players, and equipment will need to be adjusted accordingly in order to compensate for these changes.
For instance, during hot summer months players can utilise lower powered gases to achieve results similar to those of a higher powered variant in winter.
Not only does this allow flatter trajectories to be achieved more easily, it also enables players to equip cheaper, predominantly plastic weapons which may not otherwise be viable options.
Plastic weapons generally have a lower structural integrity and, because of this, higher power gases can sometimes cause cracking and other damage to the weapons. In hotter seasons however, this phenomenon is far less of a problem.
Effective range
After playing a handful of games, you'll likely gain a better understanding of the roles which suit you and this will naturally affect the range in which you will be engaging the enemy team.
As an example, frontline troops such as the Rifleman and Scout will take part in combat scenarios in a short to medium distance from the enemy and may not necessarily require the most powerful gas on the market.
On the other hand, long distance roles such as the Designated Marksman and Sniper will find difficulty landing accurate shots without the use of a more premium, performance-optimised product.
After purchasing the weapon itself, the gas and hop-up calibration can easily become a bottle neck for your gun's accuracy and performance so it is important not to disregard these parts of your arsenal.
Budget
Your individual budget will obviously be a factor when choosing gas, however, many of the premium products in the market are available at very reasonable prices and will last players for a long time before needing replacement.
Despite this, it is important to be conservative with your money and ensure you are only spending money on the things you really need.
If you are new to the sport and are using a more basic firearm, there is no reason to spend money on the latest, most expensive gas you can find and, due to the power of these products; doing so may even result in harm being caused to your weapon.
Instead, beginner products such as Predator Gun Gas 144a can provide you with all the power you need without having to invest in a product which is overkill for your equipment.
Combat style
Although there are conventions within airsoft roles, your playstyle may deviate considerably from other players you know based on your preferences, skills and the tactics your team utilise on the battlefield.
As a designated marksman, you may find yourself fighting enemies at both close and long distance combat more than is usually expected for a player in this role.
Because of this, using a more versatile gas such as Predator Ultra Gas can enable you to be more effective and dynamic without the need for mid-game modifications to your gun.
In addition, players who expend a substantial amount of BBs during a skirmish (or for those who simply play longer games) may find it convenient to pack a compact gas on their person for use during skirmishes to ensure they are able to fire continuously, without interruption.
Using the above information will help you to make a much more educated decision as to which gas is right for your equipment and playstyle and this will ultimately provide you with a more satisfying experience during skirmishes.
It's always tempting to buy the latest and greatest product on the market; however, choosing a gas which is perfectly suited to your requirements will not only help optimise your weapons performance, but also, save you money in the long run.