1st Oct 2021
What Abbey Products to use on your gun
Abbey supply has a vast range of products all specially designed and produced to give you the highest quality cleaning and maintenance on your guns. Each product has its own specialty and way of applying it to your equipment and this blog aims to give you a brief description of our shooting products to help you figure out which is perfect for you.
Silicone Gun Oil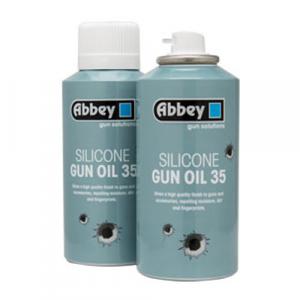 Our silicone gun oil offers long-lasting protection on metal surfaces of your firearm. This protection includes fingerprints, moisture, and debris from damaging your gun and affecting the way it functions. This high-quality Silicone-based oil is designed for both protection during use and in long-term storage. Applied by simply adding a few drops onto a clean, lint-free cloth then applying to the desired areas means it is quick and easy to apply in the field.
For more details and information on Abbey Silicone gun oil please click the link below.
Blu Gel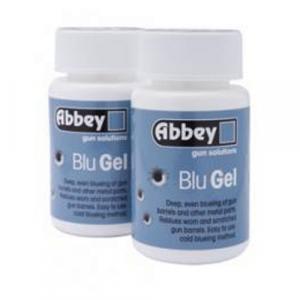 Abbey Blu Gel is designed for use in repairing minor scratches, blemishes, and worn blueing. It is a cheaper and easier alternative to hot Bluing however in severe cases it may be needed. If you would like to read more about Abbey Blu Gel you can click below.
Once finished this can be paired with Abbey Silicone 35 to protect against further wear and should be degreased after you have finished. You can also find this product linked below.
Silicone Gun Grease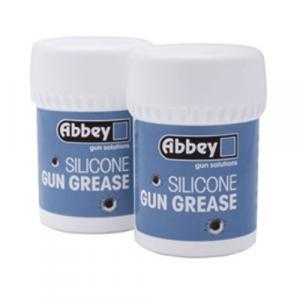 This Silicon-based lubricant is designed specifically for use in firearms and airguns, it reduces the amount of friction between fast moving parts of your firearm. Our Silicone grease will not harden or reduce in effectiveness over time and will maintain a consistent covering over friction surfaces. This grease is especially suited to reducing friction between plastic on plastic or metal on plastic parts. We even have a video to help you when it comes to applying properly to your gun. For our how to use video and more information please see the link below.
Anti-Fog Spray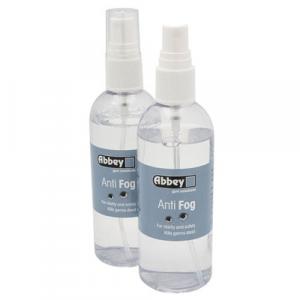 Designed to prevent fog on all necessary surfaces, you can use Abbey's Anti Fog Spray on goggles, visors, scopes, and any other equipment you need to keep clear. Just apply to our microfibre leans clean cloth and apply over the entire desire surface and wipe off – do not polish it off!
For more information on the Microfibre lens clean cloth see the following link.
And to read more about our outstanding anti-fog spray click the following link.
Stock Finish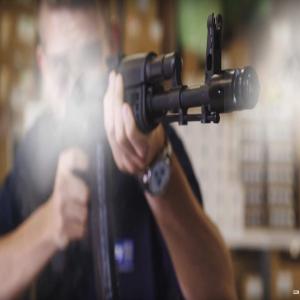 Stock Finish is a product used on all wooden stocks to give a rich even sheen whilst also protecting your weapon from knocks and abrasions. When applying ensure that your stock is clean and dry, rub the stock finish into the wood with a clean cloth then polish to a deep sheen.
More information on Abbey Supply Stock finish can be found below.
Gun Grease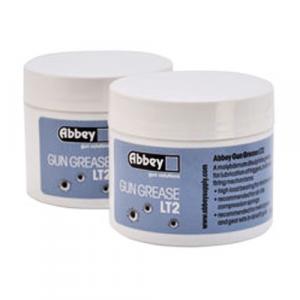 Abbey Gun Grease LT2 is a molybdenum-based heavy grease. It is designed for heavy-load application between metal parts to minimize friction without getting squeezed out, meaning you will have long-lasting protection. Application is as straightforward as wiping it over the needed area with your finger or a lint-free cloth. You can also watch our YouTube video on how to apply it as well as find more information on the product below.
Gun Clean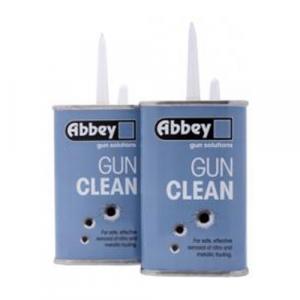 Our Gun clean breaks down and removes all fouling from shotgun and rifle barrels, it ensures no rain or moisture remains to cause rusting or corrosion should you store or use your weapon. You will need to start by rodding the barrel with a wad soaked in gun clean, keep replacing wad until it comes back out clean, and the barrel is clear of all debris. Give a final wipe with a soaked wad to leave a fine film of protection whilst your gun is sitting.
Further information and details can be found by clicking the link below.
Lens Cleaner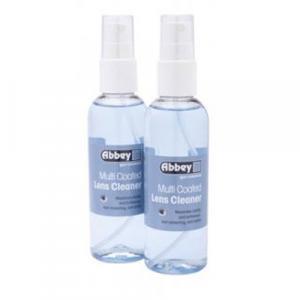 Abbey Multi Coated Lens cleaner demists and prevents further moisture build-up on a variety of equipment from scopes to lenses and eye protection. Simply apply to the whole surface and evenly spread. Do not remove or polish off.
If you would like to read more about our lens cleaner, then just click the link below.
Gun Lube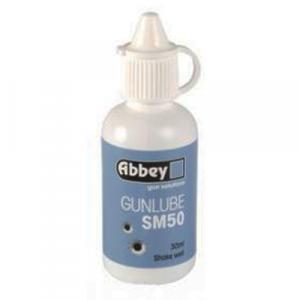 Our Gun Lube SM50 is suitable for both airsoft guns and regular guns. It specialises in acting as a lubricant between high velocity moving parts such as firing pins. It can be used to improve trigger action, maximize power by reducing resistance as well as acting as an excellent rust inhibitor.
Further information and details can be found on our product page found below.
Gun & Rifle Oil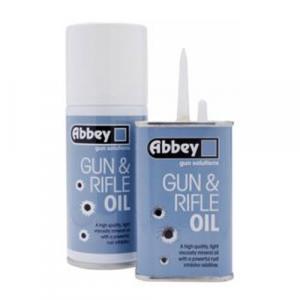 This general-purpose light mineral oil is a perfect light viscosity lubricant that can also help prevent rust and corrosion to extend your gun's life. Designed and made to penetrate and loosen rust as well as lubricate your rifle means it offers more complete protection.
See details of the product below.