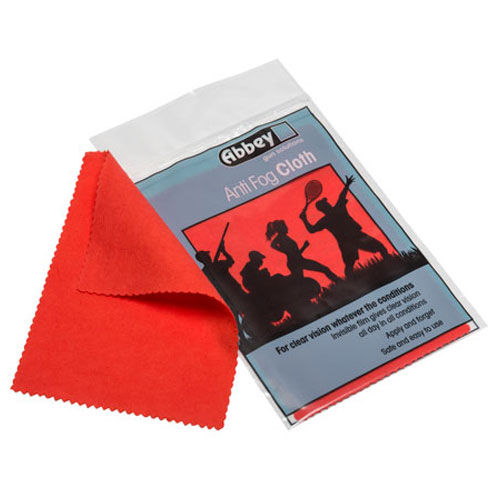 Our Anti Fog Cloth provides a quick and easy way to remove condensation from googles, visors and scopes.
A simple wipe over equipment stops condensation forming to fog your vision and ruin your game.
In addition, the grip seal bag keeps your cloth clean, full of anti-fogging sloution and ready to use for when you need it most.
Benefits:
Extremely portable and convenient for many situations
Grip seal bag keeps the cloth safe and full of the anti foggins solution
A perfect supplementary product to our Anti Fog Spray
This effective and convenient solution to fogging makes a great addition to your range of gun and personal care equipment.