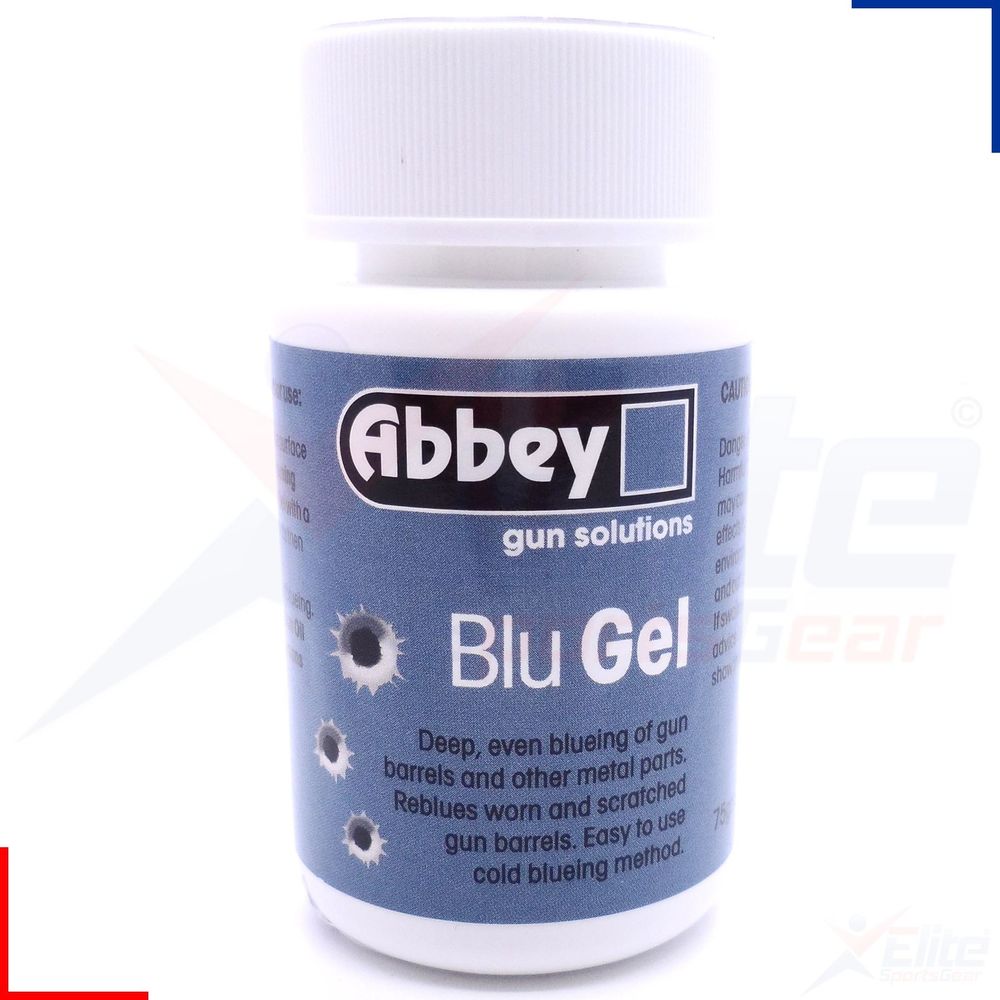 8th Jan 2018
What Is The Best Gun Cleaning Product?
Guns are dirty. It's an unfortunate fact of the sport. You will, at some point, need to clean your firearm. Now, unless you're lucky enough to be able to employ someone to do that for you, you probably need to learn how to clean it and what products to do it with.
So, what products are the best for cleaning your firearms? Which product (of the many available) does what you need it to?
Bore Cleaner
A quality bore cleaner is the primary cleaning product you'll need when cleaning your firearm. When you shoot your fire-arm, the bullet leaving the barrel, the hot gasses, and particles from the gun powder will leave deposits in the barrel and action of your gun.
If you don't clean this deposit away, you run the risk of lower accuracy, barrel corrosion, damage and stoppages. All of this causes the potential risks when shooting to increase.
Bore cleaner is specifically designed to clean the bore of a gun and remove those nasty deposits from the peaks and valleys of barrel rifling. You soak the inside of the barrel in bore cleaner and it breaks down the deposits so that they can easily be wiped away with a barrel cleaning tool.
Abbey Supply's Gun Clean is a penetrating oil specifically designed for this purpose. It cuts through all fouling on shotgun and rifle barrels, residue and corrosion and disperses moisture.
Degreasing Spray
Degreasing spray is used to remove any oil, grease, and other contaminants from your gun. Whilst oils and greases do help protect metal from corrosion, you want to ensure that it's the right kind of oil and grease. Oil from finger prints will slowly corrode metal, leaving a visible mark over time. Some oils and greases on the weapon might be good for long-term storage, but do more harm to the weapon if used whilst the gun is operational.
A degreasing spray lets you start with a blank canvas, before applying the perfect product for the situation.
Many degreasing sprays won't remove silicone oils, but our degreasing spray is specially formulated to target silicone as well as other oils and greases. Simply spray and allow to soak for a few seconds, then wipe away the grease and oil.
Gun Oil
Gun oil is primarily used after cleaning, to help preserve and protect your firearm when in storage or when in use. However, it also has a place in the cleaning process.
Gun oil is a general purpose light mineral oil for firearm use. It has a low viscosity which creates a thin but highly protective film across the surface of the metal. This film protects the metal from corrosion and helps keep the gun in perfect condition. The oil can also penetrate and loosen rust and corrosion, helping to remove those stubborn spots during weapon cleaning and helping to prevent them in future.
Gun Grease
Since gun oil is a typically "light" viscosity, it's often deemed not heavy duty enough for long-term storage or for fast moving parts of a weapon. This is where a product like Gun Grease comes in. Gun Grease is a much higher viscosity, stickier than gun oils, and resistant to high temperatures. This allows it to cling to fast moving parts such as gun bolts and slides as well as internal parts so they stay lubricated for longer.
Gun Grease can also be used to give a longer lasting film on the gun whilst in storage to give some heavy duty protection against moisture and corrosion during the off-season.
Refinishing
Occasionally, when cleaning your firearm you may find a part of your gun is damaged, corroded or scratched. Providing that the damage is purely cosmetic, there are products available that will help you bring your gun back to its like-new glory.
Stock FinIsh
Stock finish will allow you to touch-up any scratches and scuffs on wooden parts of your firearm. It uses an oil based finish to re-stain freshly exposed wood from scratches, and applies an additional layer of protection from future damage.
Blu Gel
Just as a stock may get scratched, so too may the metal of your receiver, barrel, etc. A bluing gel allows you to re-apply the dark "blue" on the metal that is applied by the manufacturer. This allows you to hide scratches and scuffs on metal parts.
Many bluing agents require a hot process, which is difficult and lengthy to do at home. However, our cold bluing gel can get you the same results without heat, making it perfect for home needs.