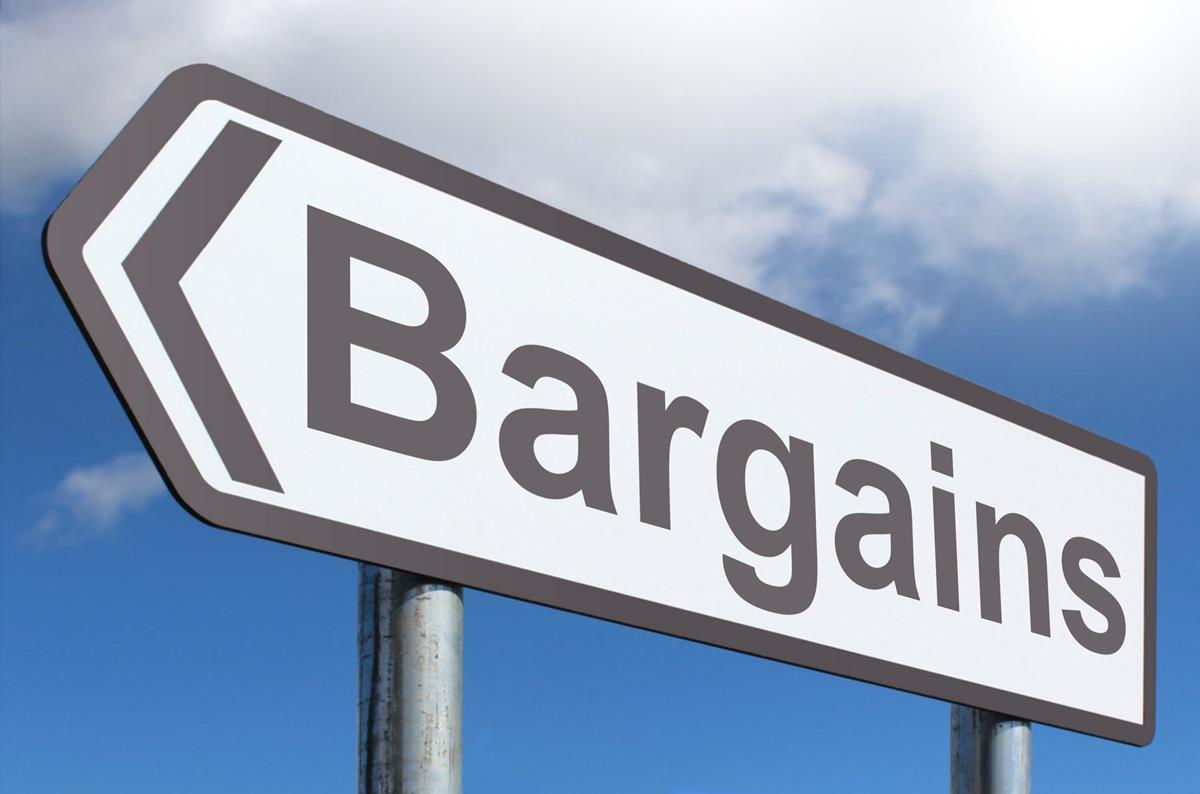 14th Aug 2017
Top 5 Ways to Find Airsoft Gun Bargains
People love bargains, doesn't matter who you are or where you're from; a bargain is a bargain. Since airsoft is so expensive some times, airsofters (being people too) also love a bargain! In this post we're going to show you some of the best ways to find a hidden bargain for airsoft RiFs and iFs.
This guide is, of course, from our UK perspective and may not be applicable to other countries. In this blog, we will NOT be covering aspects of UK VCRA 2006 compliance etc, which we cover in our blog here. So, please ensure that you are complying with the law with everything regarding airsoft.
As always, buying and selling online through online forums is a risky business, there's always a chance to be scammed. Make sure you do your due diligence and put all the necessary measures in place to ensure that you're safe.
Forums
Roll your eyes and shout duh as much as you like, we have to cover the basics first! The online forums are some of the most frequented placed for buy & sell of airsoft guns online and for good reason, there's a lot of good variety and plenty of great bargains to be had.
Players come and go in the sport and as people get out of the sport they shift their kit. They'll often price it so it shifts quickly. Stay vigilant on the forums and you'll be able to pick yourself up some high-quality / well looked after kit for next to nothing.
Facebook
Now, a little while ago Facebook flat-out banned the sale of Rifs and Ifs through its platform. If a gun is placed up for sale on any group or page, Facebook's algorithms will automatically remove the post and could potentially ban the user and shut down the page. With this in mind, many page admins are very wary of posting anything for sale regarding airsoft on their pages.
However, airsoft Facebook pages are a hive of discussion and people all talking about the sport. It's the perfect opportunity to make some friends and talk to people. There's nothing to stop you from talking to other players and asking them about their gear, if someone's willing to sell something, they'll likely give you first refusal. Facebook is the perfect place to grab a quick bargain from someone looking to sell something quickly. Have a search around on Facebook for the "*insert gun name here* Owners Club" and engage in the conversation.
Facebookers also love to share their bargains online, it's the perfect place to get your ear to the ground and hear about any secret sales and bargains from retailers that are looking to shift stock quick.
Online Shops and Boneyards
There are a few, lesser known shops out there which specialise in selling boneyard (broken or barely working guns) or simply used guns. They work in a similar way to ebay or amazon, in that they offer a slightly more protected way of selling and purchasing, unlike forums (although they claim no responsibility). A quick search will show you the options available to you but sites such as prefired.com and usedairsoft.co.uk are some of them
These are still relatively unknown platforms and therefore there's a chance to get some good bargains without much competition.
Boneyards are a good way to pick up a bargain because often, the less technically inclined players will sell their weapons without bothering to fix them. It's easier to shift then fun and purchase a brand new one, than bother trying to get it fixed. This can result in an opportunity for a quality gun with only a minor issue, something as trivial as a broken wire, burnt out fuse or stripped piston – a simple £10 part to fix.
Physical Shops
Physical shops are obviously going to have some stuff for you to purchase, they always do. You're more than welcome to walk in and attempt to haggle a price, but airsoft margins are tight and you're often not going to walk away with an amazing discount.
Our advice is this, talk to your local shop owner about the sport and make them your friend. They'll be happy to let you know about up-coming deals or special offers that they can get their hands on.
Talk to them about what they do with their returns. If a player purchases from the shop, the gun malfunctions and they return it under their consumer rights, what does the shop do with it? If they return it to the manufacturer, there's a chance that it's a costly process for the shop in terms of time and money. They might be willing to allow you to purchase the weapon for cost. The shop loses no money, saves themselves some hassle and you have a weapon that is likely a simple fix to get back and running again. Everyone wins.
Game Sites
Finally, game sites! The place where we spend our weekends; the place with the vast concentration of airsofters and airsoft gear; the place to find airsoft bargains.
Airsofters will often have kit in their bag that they aren't using and might not even want. Talk to the players, engage in the community and build your connections. Players will often display gear and kit for sale in their car windows, so take a peak (try not to look too dodgy) and see what's on offer.
However, people often have it in the back of their mind that they want to get rid of something, but can never be bothered to put in the effort – make that effort for them. I found that the best tactic is to start up conversation and ask to 'try out' people's weapons due to you looking at buying one yourself. This will often prompt a person, if they want rid of it, to suggest a price, offer a sale or swap etc and is a good, non-confrontational way of seeing what's out there.
In conclusion, one of the best ways to grab a bargain is to make friends and start up conversations. Most of the time, people aren't looking to make a profit, they simply way enough money back to cover their costs and maybe a little bit for the hassle of the sale. Make it as simple and easy for them as possible and they'll make it worth your while.