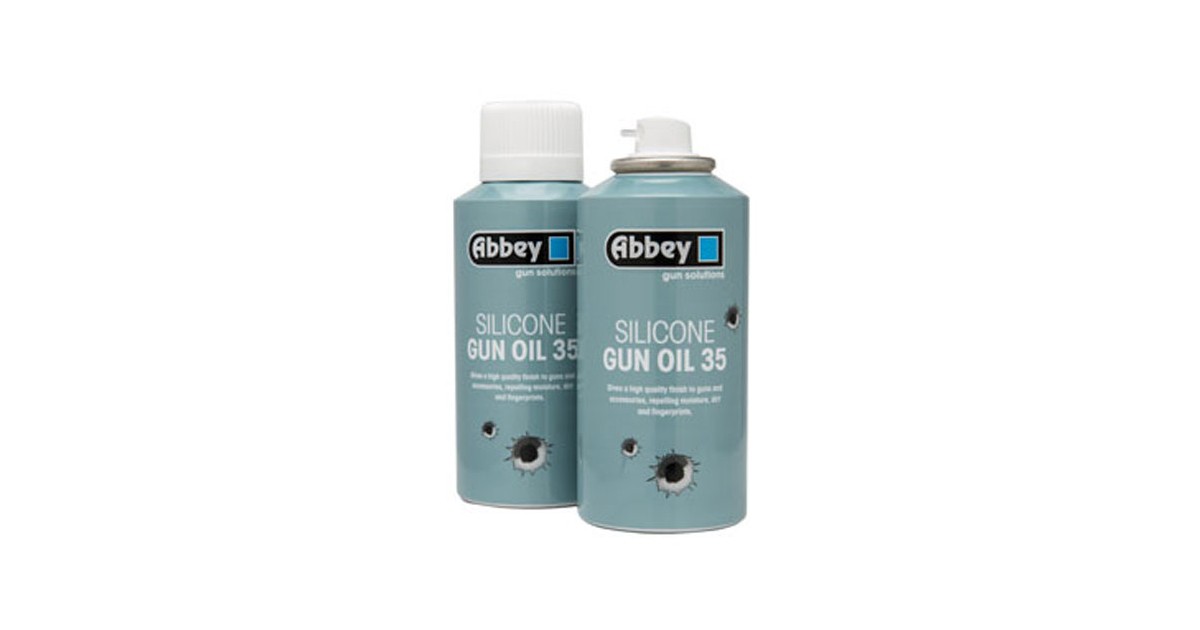 9th Jul 2021
How To Clean Your Gun With Abbey's Range Of Silicone Oil
Finding the correct way to clean and maintain your firearm is the best way to prolong its life as well as ensure it is performing optimally every time you use it.
Just cleaning your firearm however will not be enough, with so many moving parts having the correct oil means there will be less friction and reduce the wear over time to your firearm as well as prevent it from stiffening up.
Whilst the number of different types of firearms, parts and reasons they are used is every growing one fact is that any gun with a moving part will require oil after the gun has been cleaned.
Depending on the type of gun you are using, and its age will affect the oil/grease you will need to use.
Abbey Supply has many different lubricants perfect for your firearm.
If the gun you are using has friction points involving plastic such as a plastic-on-plastic application or a plastic on metal application, then Abbey Silicone Gun Grease will be the best product to use. This grease is perfect for parts that move or quickly rotate such as pistol slides, tap it plates, and selector plates. Silicone is perfect due to being an inert substance, meaning it will not damage or react with any materials on your gun whilst maintaining a constant and fluid covering over friction surfaces.
If your gun has metal on metal applications, then you should use Abbey LT2. This grease is designed for use in high-pressure applications such as lubricating the bolt on your gas blowback AK. Abbey LT2 is made perfectly to reduce friction in fast-moving parts such as AEG gears, metal pistol slides and gas blowback rifles giving you a more efficient gun than ever.
Abbey Supply Silicone Gun Oil 35 is designed to protect your firearm in storage, as it does not evaporate like mineral oils but leaves a film layer to protect your firearm, as well as during use.
This is a light viscosity silicone oil and just a few drops and a lint-free cloth can protect your firearm from all common forms of corrosion. It is also perfect for lubricating O-rings and rubber seals.
See the full range of Abbey Supply Oils here.