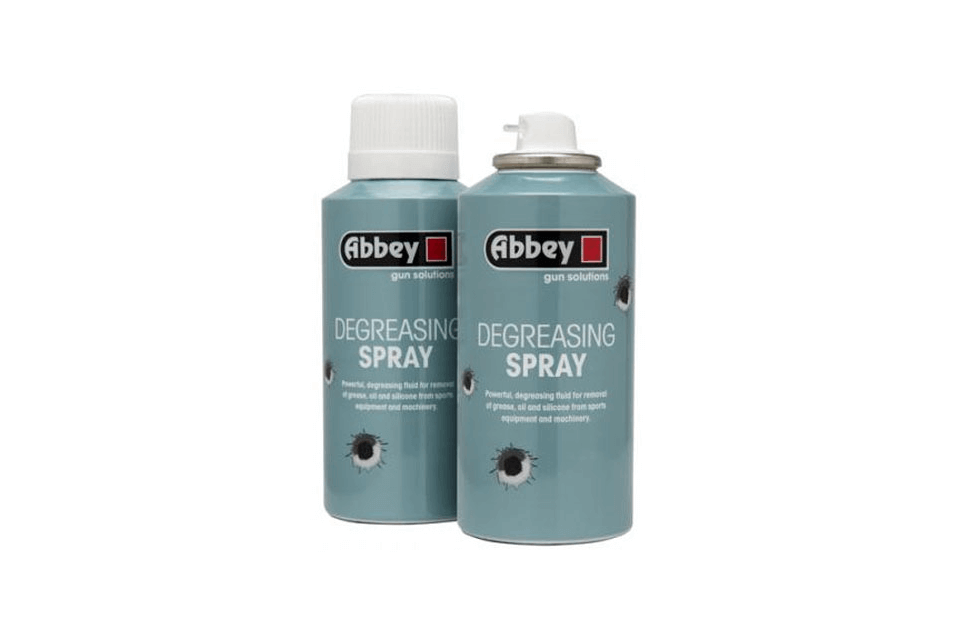 10th Jan 2020
How to Clean an Airsoft Gun with Degreasing Spray
Abbey Supply's degreasing spray is the perfect tool for any gun tech's toolbox it's specifically formulated to remove grease and oils without damaging the metals or plastics within your airsoft gun.
Our degreasing spray is specially formulated to break down greases and oils to make the cleaning of your weapon easier. The degreasing spray is designed to tackle even silicon-based products that other products won't remove.
To clean your airsoft gun you will need to apply the degreasing spray liberally to the inside of your gearbox or other parts of your airsoft guns and allow it to soak in for short while before removing everything with a lint-free cloth like our microfiber cloth.
The degreasing spray would have broken down the greases and oils inside and makes it ten times easier to work on a gearbox. Once everything's white free you'll see a clean easy to work on gearbox free for any dirty grease and oils that will hinder you in the shop.
Our degreasing spray comes in handy little spray bottles that means you can take it onto the field with you and clean your airsoft weapons in any situation.