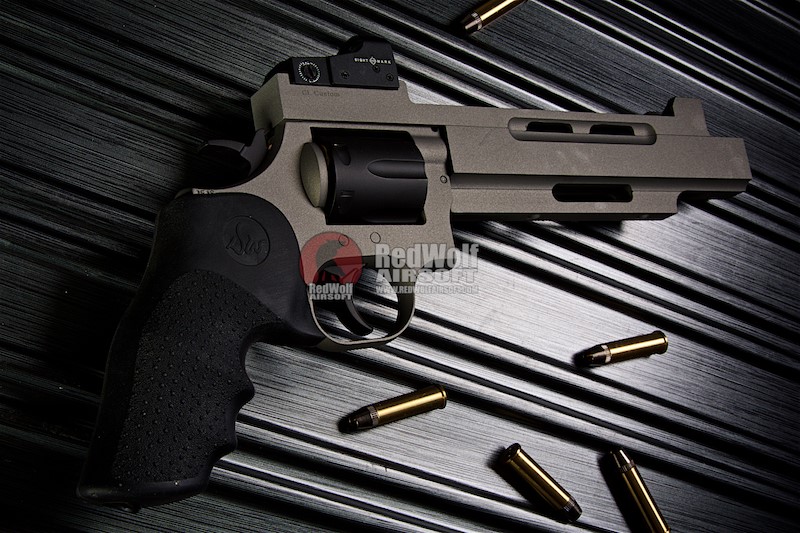 25th Jun 2018
5 Most Expensive Airsoft Pistols
Pistols are one of those airsoft weapons that are not only hugely functional through an airsoft skirmish, but they're a bit of a show piece as well. Airsoft pistols are as much an expression of personality as they are a functional and skirmish-able weapon.
With that in mind, we've dug out 5 of the most expensive airsoft pistols available on the market today.
Airsoft Surgeon 357 DELUXE Version V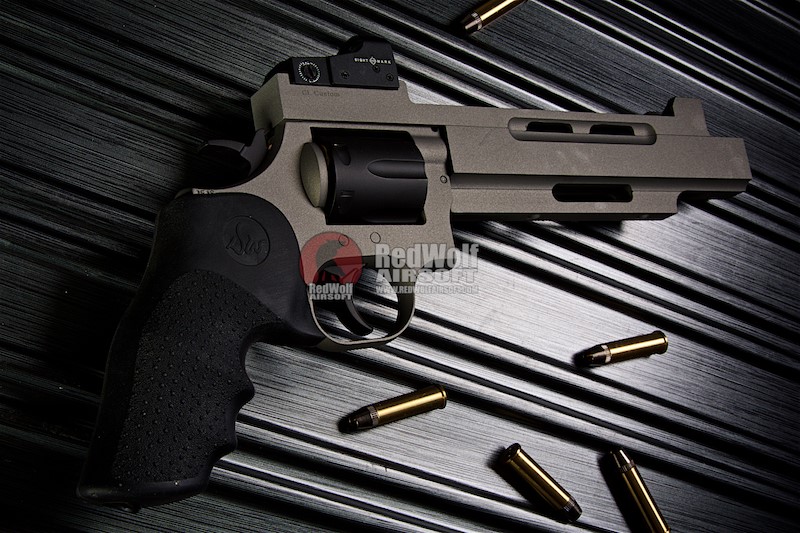 No airsoft "most expensive" list is complete without some of the astonishingly beautiful work done by Airsoft Surgeon. This 357 version 5 is a stunning piece of work based on the Co2 Revolver and costs $3,334.
Mike Cripps Custom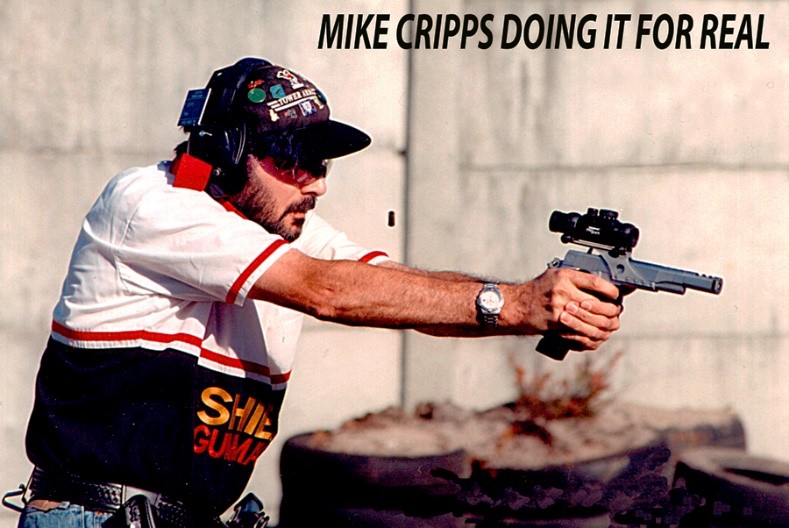 If you've been interested in custom airsoft pistols for any amount of time, you've probably heard of Mike Cripps and Elite Shooting Centre. Elite Shooting Centre was opened in 2004, by championship shooter Mike Cripps. Since the pistol ban in 1997, Mike moved his attention to practicing with airsoft pistols for IPSC and now is one of the world's most renowned builders of custom airsoft pistols.
Now, it's not strictly fair to call Mike's pistols some of the "most expensive" without first justifying that these are some of the best, if not the very best, pistols that you can buy in the airsoft market today. Whilst his pistol's may be pricier than stock, they're still incredibly good value for the money.
To sum up Mike's attention to detail and love for the sport, you can read his "about us" page. Where he states – "There will be NO INTERNET SALES. I would rather talk to people and give them exactly what they want and need, than have them purchase something they are not 100% happy with".
Tomenosuke Blaster – Blade Runner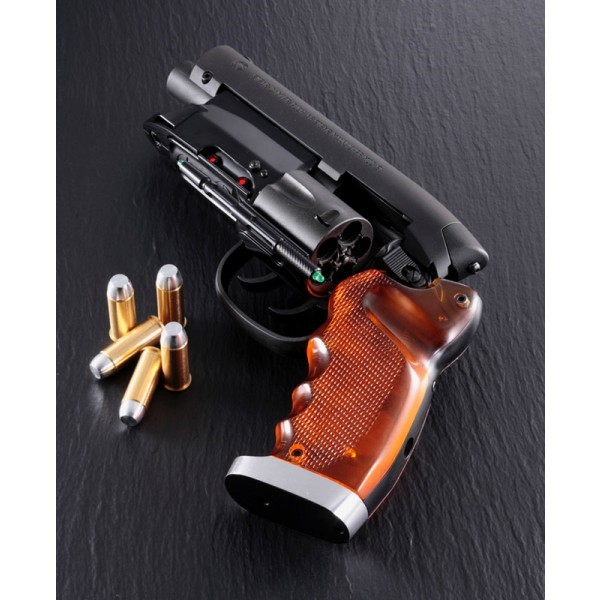 Fans of the Blade runner universe will recognise this beauty of a pistol. This airsoft version of the Tomenosuke Blaster, AKA Deckard's Blaster from Blade Runner 2049. It's beautifully finished down to some of the tiniest details, including the amber grips and the colour accents. This replica won't give you any change out of $900. However, not only is it a functional airsoft replica, you also must look at its value as a collector's item, as well all the airsoft benefits that come with using a revolver (as a fantastic paper weight and relatively awkward to use pencil holder).
EAC Custom P229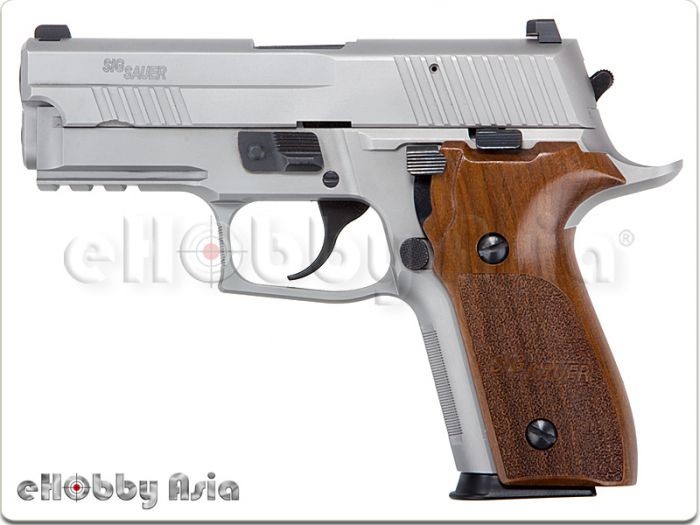 One of the lesser known brands and expensive pistol's but worth noting none-the-less. This EAC pistol is a replica of the Sig Sauer P229. This replica has some standard features such gas blow back and single action operation, as well as some more unique to the model, such as a functional de-cocking lever. However, it's got some nices touches that justify the cost, such as: Full Stainless Steel CNC construction; Laser Etched Trademarks; Rosewood Grips; and Tritium Sites. To top it all off, it comes with its own deluxe wood case.
This replica will set back an avid airsofter over $2480.
SR Union SR-4S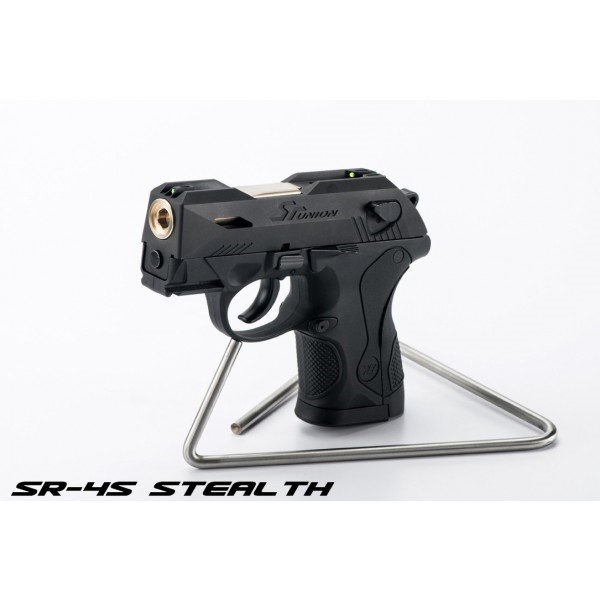 This noisy cricket is a replica of the Px4 Compact pistol. It's produced from 60061 T6 CNC Aluminium and Matte Polymer. It features stunning build quality and a handy, compact size. Whilst it may be miniature, it still features all of the things you would expect in an airsoft replica pistol. It's got blowback, a 25 BB magazine capacity, as well as a functional safety and slide lock. All around, this is a tiny yet sturdy pistol packing some serious punch at over 280fps. It even comes with its own carry case. This might be one of the less expensive pistols on our list, but when you consider the level of rifle that you could purchase for the same money, it's definitely pricey. This pistol sells at an RRP of £385.