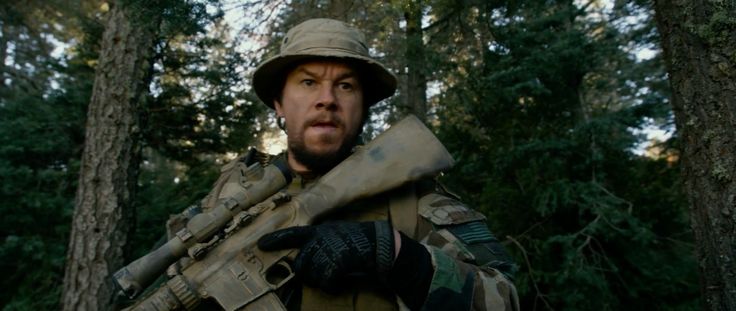 19th Jun 2017
Kit List: Marcus Luttrell - Lone Survivor
As voted for on Facebook, this month's Kit List focuses on the list of kit worn by Mark Wahlberg's character in the 2013 film Lone Survivor. Wahlberg portrays US Navy SEAL Marcus Luttrel and the events that occurred during Operation Red Wings in 2005.
As with all of our Kit List blogs, we try to stay accurate to the film, TV series and video games that you have voted for. We make no comment on or attempt to replicate any real-life person or event, even if what we try to replicate is based on real-life events.
As always, one of the most interesting parts are the weapons, so we'll get those out of the way first!
Weapons
Rifle:

Mk12 Mod 1 SPR (Fixed Stock) – With Suppressor, Harris Bipod, Leupold Mark 4 Scope, PEQ-2 (all painted in tan).
Pistol:
Baretta 92FS – Whilst Luttrell doesn't actually use a sidearm in the movie, Axelson carries this. The preferred sidearm of the Navy SEALs is the SIG-Sauer P226 Navy.
Head Gear
Wahlberg's character wears a khaki or desert camouflage boonie or 'bush hat' throughout the film. Similar to Helikon's GI Boonie Hat.
Technically counting as headgear is Luttrel's earpiece for comms. This is a discreet flexible in-ear piece in a khaki tan colour.
Torso
Most notably, Wahlberg's character Luttrel is wearing a RRV (Rhodesian Recon Vest) in coyote brown as a base. The RRV is kitted out for the task at hand with the following pouches: 1x MBTIR (radio) pouch, 4x single mag 5.56 Pouch, 1x medical pouch, 1x canteen pouch, and 2x pistol magazine pouch. Accessories on the rig include: 1x Texas subdued Velcro patch, 1xTEA PTT, 1xPRC148 Radio, IR cyalumes, 1x VIP Light, M18 Smoke Grenade. 1x SEAL TEAM SOG knife and Kydex Sheath.
For carrying supplies and other resources and often dumped aside when not necessary, the character carries a tactical backpack of a similar design to a Kelty Tactical Raven pack.
Camouflage is taken care of with a US woodland pattern combat shirt. Curiously, underneath this shirt in a shot or two can be seen Dainese brand elbow protectors presumably to protect the actor's elbows during filming rather than for loadout accuracy. To finish off the torso are some of the most common military gloves out there, Black on Black Mechanix gloves.
Lower Half
The lower half of this loadout is relatively simple. No drop leg holsters or belt rigs, simply trousers and boots!
The trousers are Tru-Spec 24-7 Lightweight Tactical Trousers in Khaki. The boots are Tan military boots of some description and difficult to make out in the film. They are potentially Oakley SI6 Boots.
Cost
All said and done, this kit list would approximately cost a moderate (compared to our other loadouts) £1080.