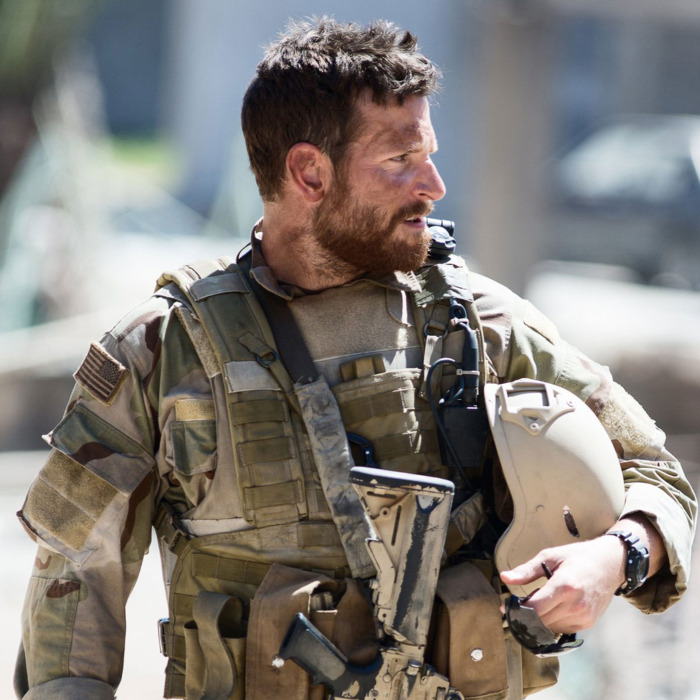 28th Apr 2017
Kit List: Chris Kyle - American Sniper
It's time again for another blog in our series – Kit List. This series of blogs takes your favourite characters from video games, films television (or real life) and outline all of the gear and kit that they use. This month, we're looking at the Warner Bothers picture "American Sniper" and its main character, Chris Kyle. This loadout was voted for by you on our Facebook.
Chris Kyle served 10 years in the U.S. Navy Seals and the film follows his service through Iraq following the September 11 attacks as the US's most deadly sniper.
As with all of these Kit List blogs, the loadout changes throughout the film, but we'll try our best to give you the most accurate impression possible.
First things first, weapons:
Weapons
Primary:
TAC-338A
Socom MK13
SR-25
MK12 Mod1 (Used during training)
MK18 Mod 0 CQB (PEQ 2, Aimpoint CompM2)
Secondary :
Springfield TRP (early in the film)
SIG-Sauer P226 / P220
Kyle uses different weapons during different parts of the film, but any of these are accurate.
Head Gear
Throughout the film, Kyle mostly uses a relatively plain tan coloured Mich 2000 helmet with provisions for NVG mountings.
Kyle also wears Wiley X Saints for eye protection (in black) and occasionally a nameless OD baseball cap. Actually, it has the word 'Charlie' embroidered on it, so it's not nameless.
Torso
For the most part, Kyle wears a DCU (Desert Camouflage Uniform) combat jacket.
Over the top of the combat jacket, Bradley Cooper's Character has a Concealment Plate Carrier in Tan of unknown make. On top of that is a tactical vest, potentially a Voodoo Tactical Vest complete with 2X smoke grenade pouches and 3X Double m4 Mag pouches. If you're attempting this loadout, it's going to be hot!
In a few scenes depending on the operation, Cooper's character is wearing a tan daysack of unknown origin and often uses it as a shooting rest in certain scenes.
On his left shoulder is a black IR LED safety signal, a non-descript sling for his rifle and black 'The Original Covert' Mechanix Gloves.
Additionally in the vest is a radio, usually, a TRI PRC-152 Radio with a modified U94 PTT unit, although it looks as though no obvious microphone in most scenes.
Lower Half
Kyle's lower half is initially covered up by some Desert Camouflage Uniform Rip Stop trousers with a few extra gubbins thrown on top:
On his right leg is a drop leg holster for the aforementioned pistols. This is predominantly a Blackhawk style hard P226 leg holster (no mag pouches) in black. Although at a few early stages in the film, a fabric .45 hip mounted holster is used instead.
A big thanks to reader Sai, who was watching the film the other day and grabbed a screenshot of Kyle's illusive feet and sent it too us (an odd sentence out of context). It's difficult to pull a brand out, but they look to be something very similar to a Merrell Moab Ventilator Hiking boot, if a little faded.
All together, this loadout would cost a relatively respectable:
£1364
This blog is purely based on the depiction of the character in the feature film and makes no assumptions, assertions or comments on the life, actions or events of Chris Kyle's life. Simply enjoy the loadout.