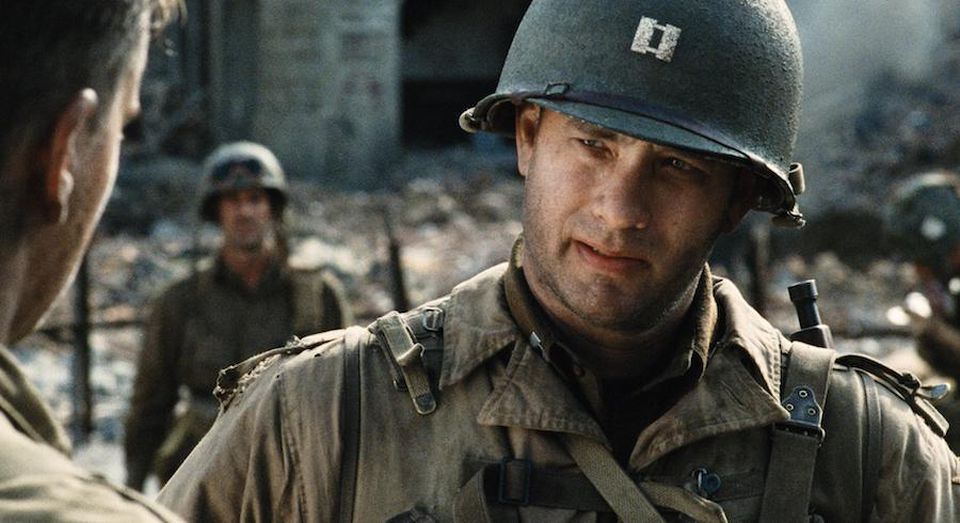 31st Mar 2017
Kit List: Captain John H. Miller - Saving Private Ryan
Airsofters love to replicate some of their favourite games in their real life kit. In our 'Kit List' series, we look at the gear and kit that goes into doing an accurate impression of some of your favourite TV, Film and Video Game characters.
This month we're looking at Saving Private Ryan's Captain John H. Miller, 2nd Ranger Battalion, US Army. This loadout was voted for by fans on our facebook page, follow us to vote on the next one. If you missed our last Kit List post, you can read all about the kit in BF4's US Assualt Class, here.
Miller's World War 2 loadout varies across the film, but we'll try our best to outline an accurate impression for you to follow along with.
Weapons
As always, we start with the weapons.
Miller uses a few different weapons throughout the film, however these are the most notable:
Primary: Thompson M1a1

Secondary: Colt M1911A1
Holster: Leather M1916 Holster
Note: This impression could be accurately done with other WW2 era rifles, namely the M1 or the M1 carbine.
Head Gear
The standard issue helmet for US military during WW2 was the M1 helmet – 22Million of these helmets were manufactured by Sept 1945.
The helmet was also issued during the Vietnam War and is a one-size-fits-all helmet produced in its millions until 1967, with few iterations. It superseded the previous M1917 A1 "Kelly" helmet and was phased out in the 1980s for the PASGT Helmet.
Torso
On the outside, Miller wears a standard issue Enlisted Men's Field Jacket, with a standard issue Special Cotton Shirt.
On the outside, Miller wears the D-Day assault vest. This vest was used on D-Day by an assortment of troops to help them carry the extra loads required.
On the back of the assault vest is an Entrenching tool.
He also carries, what looks to be, an M1936 Musette bag over one shoulder.
Lower Half
Miller looks to be wearing an M1923 cartridge belt or similar belt, with assorted pouches for M1911 double magazine pouch, mk2 grenades and Canteen Pouch.
It's hard to get a good look at the trousers issued. However, standard issue would be something close to Specification PQD 353B Wool Olive Drab Field Trousers (M1937, possibly).
Boots are most likely something close to Composition Sole Combat Service Boots; however, they are mostly covered by M1938 Canvas Leggings
Total Cost
The total cost for this load out, and an impression of Captain John H Miller from Saving Private Ryan is a (relatively affordable): £735, based on average market prices of genuine and reproduction items.
It's important to note, that this loadout is an approximation of an approximation. We've tried our best to outline what could have potentially been used by the film makers, and is not intended to be an accurate representation of items and gear used during actual conflicts.