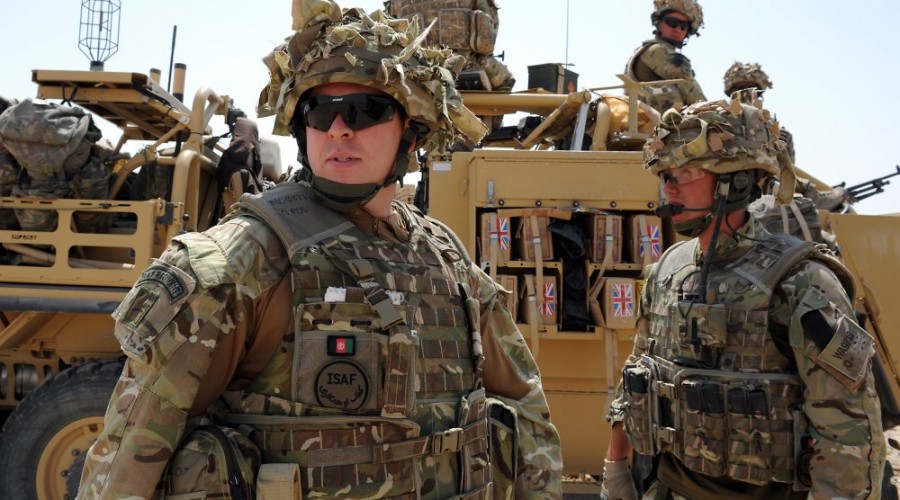 17th Mar 2017
5 Essential Bits of Equipment Used by UK Armed Forces
At its absolute best, the UK military is one of the most up-to-date, top-of-the-line militaries in the world. Ignoring issues such as underfunding and equipment shortages, when our military is fully equipped as it should be, they're able to outmatch and outgun the vast majority of opposing forces.
In this post, we show you some of the UK Armed Forces' essential bits of equipment.
BOOTS
Footwear is without doubt one of the most essential pieces of equipment to get right when it comes to military personnel. Forces spend a vast majority of their time on their feet, often in very wet conditions (or very dry, rough terrain).
History has taught us the importance of looking after a soldier's feet. The UK alone suffered 75000 casualties to trench foot during the First World War. Impressing on us the importance of foot hygiene, dry condition and most importantly, dry footwear.
The UK armed forces predominantly use Altberg Defender combat boots. The boots are specifically designed for extreme use situations and undergo rigorous testing, such as the SATRA dynamic water resistance, flame resistance, crush resistance and leather abrasion resistance testing.
RADIO
Communication is an essential part of any team and the military is no exception. The UK military's current standard issue radio is the H4855 Personal Role Radio. It's a small, UHF transmitter-receiver radio with a range of 500meters and a 20 hour continuous use battery life.
The radio uses a reconfigurable system that makes it easy for users to re-configure channels. The radio can be configured to work with up to 4 push to talk switches that can be mounted on body armour, weapons, or vehicles; so that hands can remain where they need to be.
Body Armour
Body armour plays two important roles for our military. Firstly, the armour provides the wearer with protection from gunfire. This is often done through a series of flexible ballistic materials and hard ballistic plates that protect the vital organs.
Secondly, the armour acts as a load carrying system. The body armour can be modified to have multiple pouches attached in a reconfigurable system called MOLLE. This allows the user to carry extra ammunition, water, medical supplies, food, etc.
The latest body armour available to our forces is called the Virtus. It's lighter than previous armours and more flexible, giving much greater mobility. It also features a 'spine', which distributes load from the back to the waste (or vice versa).
MK.7 Helmet
Following closely on from body armour is the helmet. Just like body armour, the helmet does a vital role of protecting the wearer from gunfire and explosions.
The current issue Mk.7 helmet weighs just 1kg and is specially designed to allow the user to aim down sight, even whilst lying down, without too much obstruction. The helmet also has compatibility with Night Vision Goggles, due to the front mount.
The helmet is set to be replaced by the Revision Military Batlskin Cobra Plus helmet, as part of the Virtus program outlined above.
Eye Protection
Finally, eye protection has become increasingly important for our armed forced. As conflicts have spread towards more arid, dry and dusty climates, forces have needed to protect their eyes more and more. Gun fire, explosions and vehicles all kick up dust and a soldier's eyes are arguably their most important asset.
Revision Military also produce the UK military's eye protection. Their eye protection is "the best chance they have of minimizing injuries to the eyes while still maintaining situational awareness and thus the ability to do their jobs" says Colonel Peter Rafferty, Team Leader for Defence, Equipment and Support's Personal Combat Equipment Team.